Larry Elder, a gubernatorial contender in California's Gavin Newsom recall election, said if he were elected governor and Feinstein stepped down during her term, he would appoint a Republican to replace her.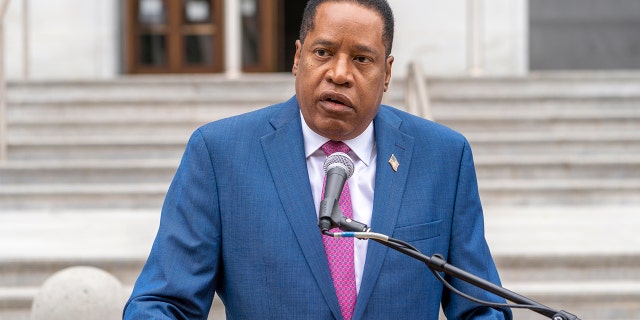 Elder told Mark Levin on his radio show Friday that "God forbid Gov. Elder should replace Dianne Feinstein who nobody's seen in weeks. I'm told she has a worse mental condition than even Joe Biden. They're afraid I'm would replace her with a Republican — which I most certainly would do and that would be an earthquake in Washington D.C."
Feinstein, now 88 years old, has been a member of the Senate since the early 1990s and has stated that she has no plans to retire, despite the wishes of several Democrats. According to a New Yorker article published last year, House Majority Leader Chuck Schumer and others were concerned about her memory and capacity to focus, particularly during the confirmation hearings for Justice Amy Coney Barrett. Feinstein sneered in response to the criticism.
Republicans would be able to retake control of the Senate if Elder became governor and Feinstein retired (the vote is currently 50-48, with two independents caucusing with the Democrats to even the score.). As president of the Senate, Vice President Kamala Harris breaks ties.
Elder, a conservative radio commentator, has emerged as the favorite in a field that includes former San Diego Mayor Kevin Faulconer, state Assembly member Kevin Kiley, businessman John Cox, who ran against Newsom in 2018, and reality TV actress Caitlyn Jenner.
Elder told Levin of Democrats that "They're scared to death that a blue state like California, God forbid they should elect a common-sense conservative Republican who makes an appreciable difference in their lives".
Critics of Newsom's handling of the coronavirus outbreak, particularly his earlier lockdown orders and mask demands, led to the recall attempt, which Elder has promised to reverse if he wins.