After days of defending South Lake Tahoe and tiny mountain hamlets from the swiftly spreading Caldor fire, the first ray of hope that a massive disaster had been avoided arrived on Thursday.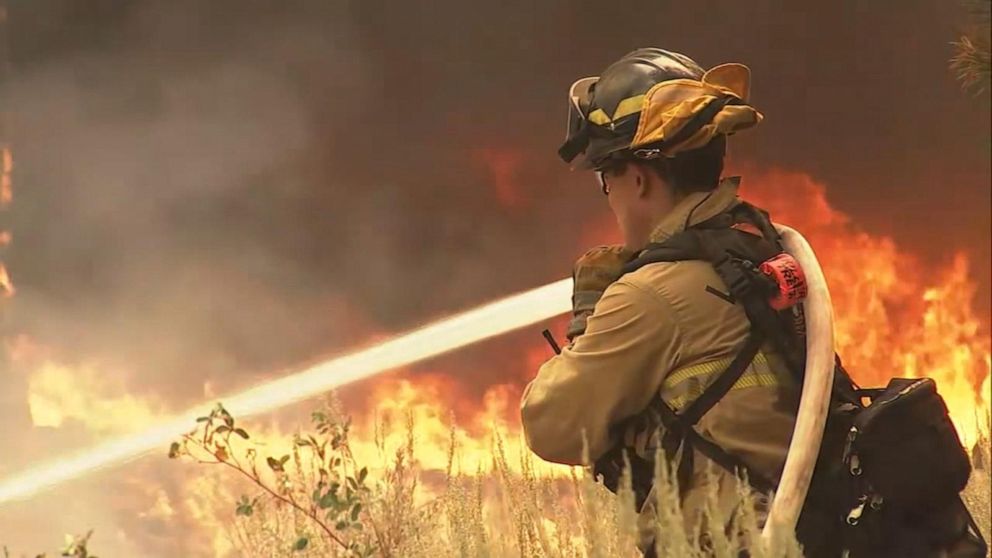 Firefighters were able to battle flames from the air and the ground, as well as strengthen defensive lines, thanks to the subsidence of strong winds and favorable meteorological circumstances. To deny the fire fuel and safeguard homes, firefighters have even staged controlled burns in exceptionally dry vegetation.
Conditions Thursday was a far cry from earlier in the week, when an out-of-control fire barreled into the iconic resort city, forcing tens of thousands of people to flee.
While Rodriguez was speaking, a line of firefighters stood on a hillside along State Route 89, setting fire to pine trees sprouting out of granite boulders. When the fire blazed across the area the day before, the rocks served as a natural fire break. Crews were now using a controlled burn to reinforce the break.
The fire had charred over 210,000 acres, damaged over 800 houses, and was just 25% contained by Thursday afternoon. It also caused President Biden to declare a state of emergency.
A day before, firemen in Christmas Valley, a little mountain village south of Meyers, worked tirelessly to safeguard dozens of homes along or near Santa Claus Drive. On Thursday, firetrucks were still stationed on people's driveways and in cul-de-sacs. The flames had come dangerously close to the two-story residences, as shown by charred trees and boulders perched behind them.
Except for the odd firetrucks and police patrols passing through, the roadways from Glenbrook to South Lake Tahoe were deserted. Police and the National Guard were stationed at the Stateline crossroads, keeping an eye on who was entering and exiting the area. Many properties were spared the fire and remained unaffected.
Other areas, on the other hand, were not so fortunate. Officials reported the fire has damaged 622 residences and 12 commercial properties as of Thursday. More than 32,000 structures were still in jeopardy. Approximately 30,000 people had been displaced from their homes, though officials stated the number was gradually decreasing as some regions to the west, such as Pollock Pines, were repopulated.