Authorities in Northern California's El Dorado County removed some evacuation orders after the stubborn Caldor Fire evacuated thousands of people. Calmer winds and moderate humidity aided firefighters in their efforts to contain the wildfire, which started on August 14. Officials said the Caldor Fire is the 15th largest in state history, spanning nearly 210,000 acres. On Thursday afternoon, the fire was 25% contained.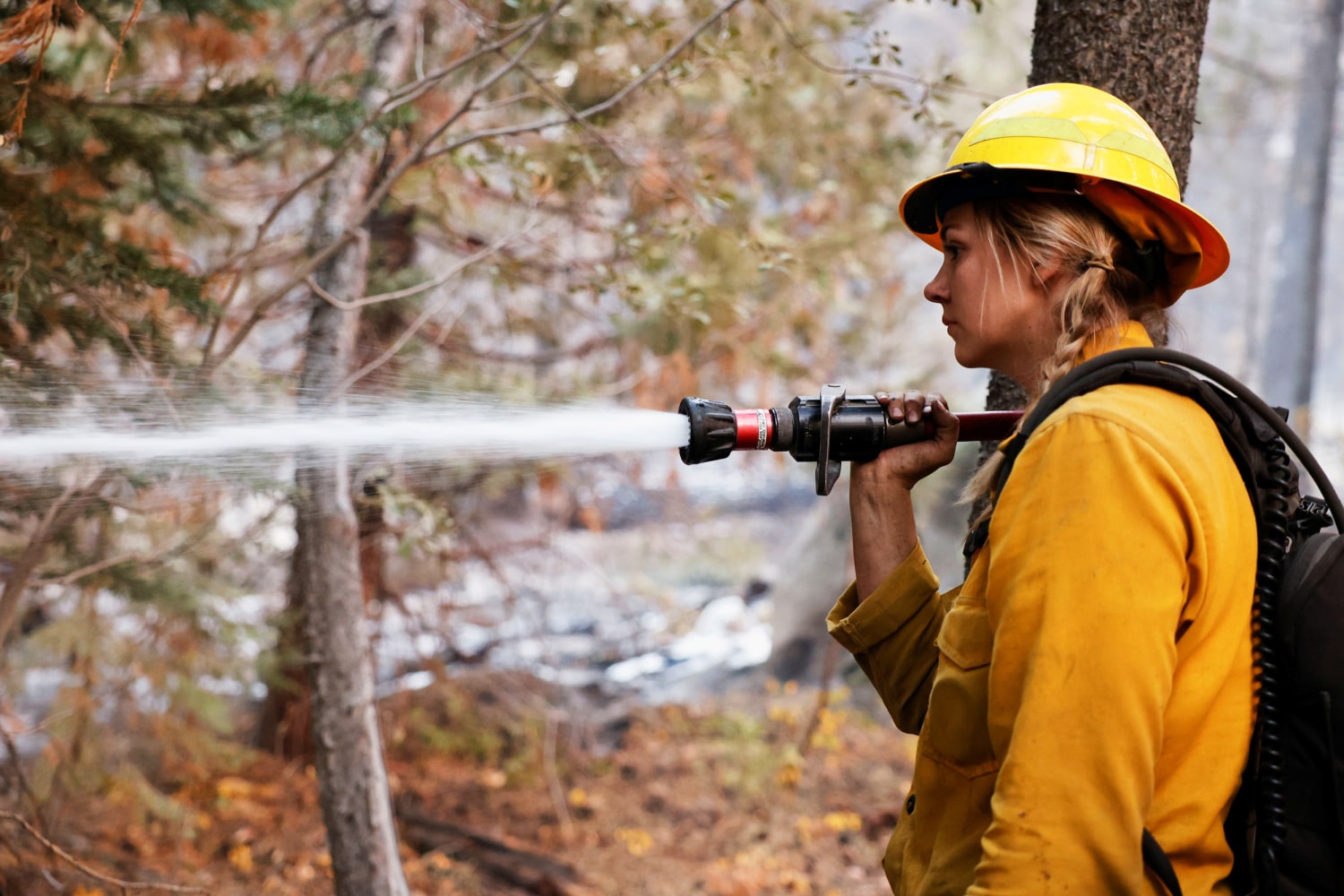 According to the California Department of Forestry and Fire Protection, or Cal Fire, orders have been lifted in seven locations of El Dorado County. Officials said evacuation orders in three more regions of the county were downgraded to evacuation advisories.
Residents and visitors in South Lake Tahoe, a resort town of roughly 22,000 people, were ordered to evacuate on Monday. On Thursday, the sequence remained the same. Strong winds pushed the fire across two main highways, destroying mountain cabins as it surged down slopes into the Tahoe Basin, according to NBC Bay Area. Officials say thousands of gallons of water and retardant were dumped on it this week by nearly two dozen helicopters and three air tankers.
The Lake Tahoe area, which includes beaches, water activities, hiking, ski resorts, and golfing, sees a lot of visitors throughout the year. South Lake Tahoe is noted for its recreational activities, while tourists may gamble at prominent casinos in nearby Stateline, Nevada.
According to NBC Bay Area, the fire has been burning toward Lake Tahoe from the southwest along California Highway 50, going over a Sierra Nevada top and dropping into the Tahoe Basin. Because of the oncoming flames, residents in sections of Douglas County, Nevada, were ordered to evacuate on Tuesday evening.
In the midst of severe drought conditions across the West, they were also told to turn off sprinkler systems before leaving their houses. Because of the Caldor Fire's relentless march into Lake Tahoe, California Gov. Gavin Newsom and Nevada Gov. Steve Sisolak announced states of emergency on Monday.
Cal Fire Director Chief Thom Porter said this week that only two times in California history have blazes raged from one side of the Sierra Nevada to the other – the Caldor and Dixie fires, both this month. The Dixie blaze, the second-largest wildfire in state history, covered 859,457 acres and was considered 55 percent contained Thursday. Earlier in the week, it was about 65 miles north of the wildfire near Lake Tahoe, officials said.
Officials said the Caldor Fire has endangered 32,000 buildings and damaged more than 800 others. Cal Fire reported that three routes were still closed on Thursday. About 15,300 firefighters were fighting 16 major flames in California on Thursday, as per officials. Because of the credible threat of burning, the United States Forest Service stated Monday that all national forests in California will be shut until September 17.