The Associated Press reports that the state of Texas has declared a state of emergency. One month after being taken to the emergency room, a man who spearheaded efforts in his Central Texas town opposing mask-wearing and other preventative measures during the coronavirus epidemic died from COVID-19.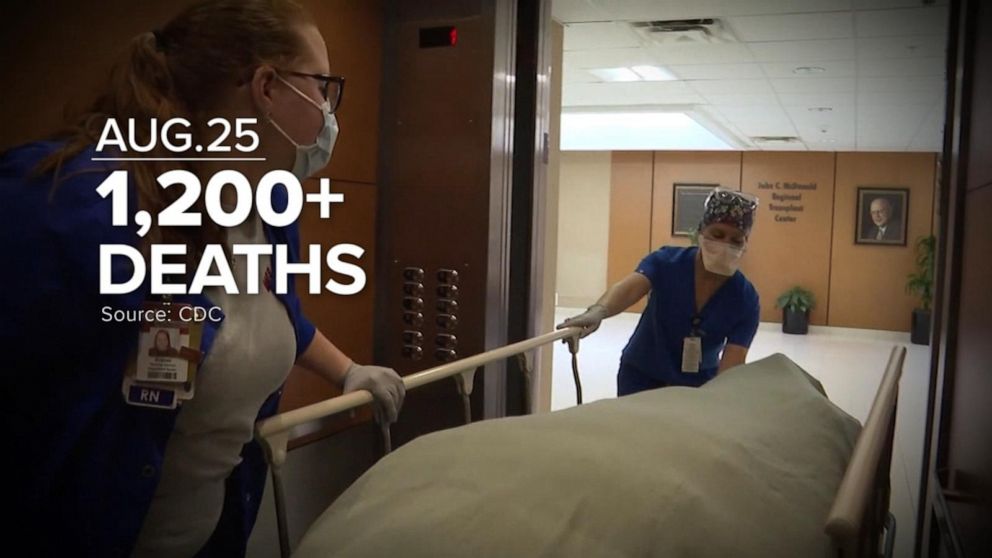 Caleb Wallace died on Saturday, according to his wife Jessica Wallace, who posted updates on his condition on a GoFundMe website, according to the San Angelo Standard-Times. He was a 30-year-old father of three children. His wife is expecting their fourth child.
"Caleb has peacefully passed on. He will forever live in our hearts and minds," Jessica Wallace wrote.
Caleb Wallace assisted in the organization of "The Freedom Rally" in San Angelo on July 4, 2020. People at the event held signs criticizing masks, company closures, the science behind COVID-19, and liberal media. He also founded the "San Angelo Freedom Defenders."
"We are not content with the current status of America," Wallace stated in July 2020.
In April, he sent a letter to the San Angelo school system demanding that all COVID-19 protocols be revoked.
Jessica Wallace informed the newspaper that her husband began exhibiting COVID-19 symptoms on July 26 but refused to be tested or treated. Instead, he took large doses of vitamin C, zinc aspirin, and ivermectin, an anti-parasitic medication that health officials have advised people not to take for COVID-19.
Caleb Wallace was transported to the emergency room on July 30, and he has been unconscious and on a ventilator since Aug. 8.
Jessica Wallace had written on the family's GoFundMe page the day before his death that her husband "was an imperfect man, but he loved his family and his little children more than anything."
"To those who wanted his death, I apologize for offending you with his thoughts and opinions. I hoped he'd walk away from this with a new perspective and a greater appreciation for life. I can't say much more since I can't speak for him," she explained.