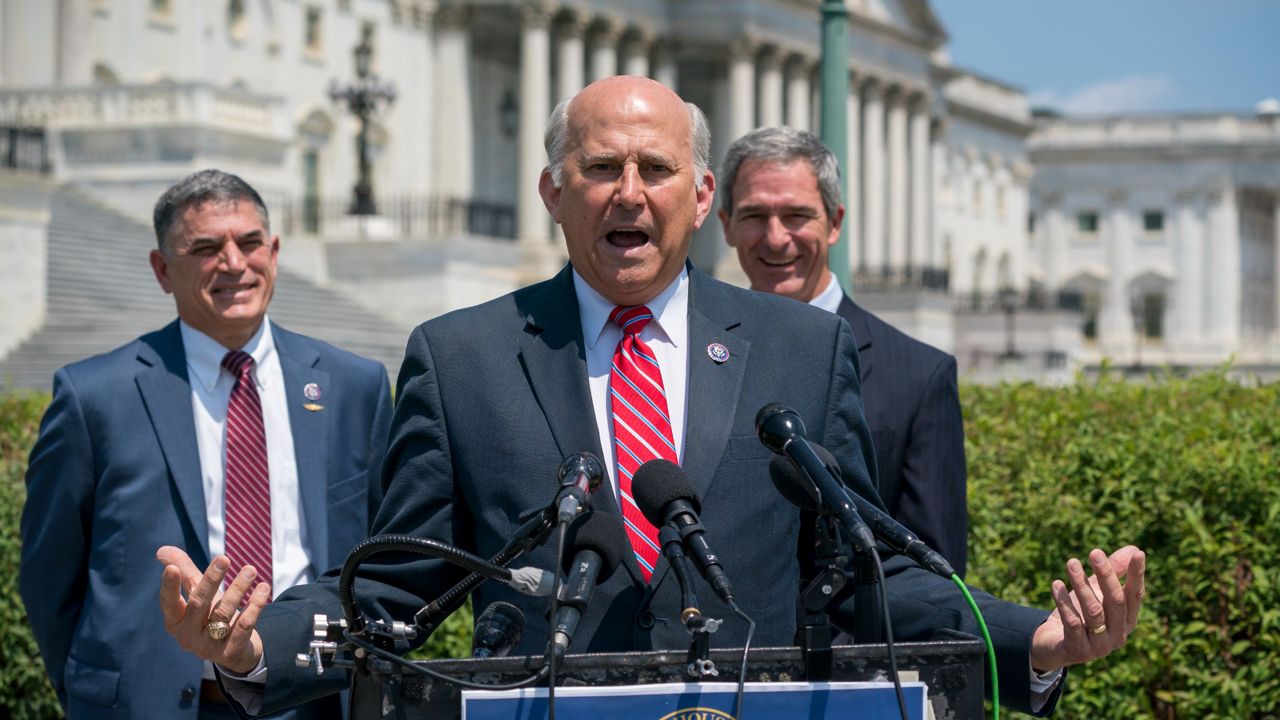 Despite warnings from the Food and Drug Administration and the Texas Department of State Health Services, Rep. Louie Gohmert, R-Texas, advocated ivermectin in combination with other medications as a treatment for COVID-19 during the Texas Youth Conference on Friday.
Rep. Gohmert said to applause that "I don't know if ya'll saw but a month after President Trump left office, the American Journal of Medicine came out with a great article that they had discovered a regimen of medication that when taken together early in COVID that – you may have heard of it: hydroxychloroquine, ivermectin, Z-Pak, azithromycin, zinc,"
Only a day before, the DSHS issued the following warning on ivermectin:
"DSHS has issued a health alert about the improper use of ivermectin. It cannot treat viral infections like COVID-19 and can hurt you."
Ivermectin has been licensed by the US Food and Drug Administration for the treatment of several parasitic worms, as well as head lice and skin disorders, in both humans and animals. The FDA has not approved its usage in humans to treat or prevent COVID-19.
In a warning concerning the medicine, the FDA stated, "Using any treatment for COVID-19 that is not licensed or authorized by the FDA, unless part of a clinical trial, might cause substantial harm."
From July to August, the Texas Poison Center Network received a 150 percent increase in calls due to ivermectin exposure.
Since January 1, TPCN has received 159 ivermectin exposure calls, which is three twice the number of calls received in 2020.
According to the DSHS, ivermectin should only be used when prescribed by a doctor and should be taken exactly as directed. The medication's side effects include rash, nausea, diarrhea, edema, and stomach pain.
Ivermectin, when combined with other drugs, can cause dizziness, seizures, low blood pressure, coma, and even death. This is what we know show far.