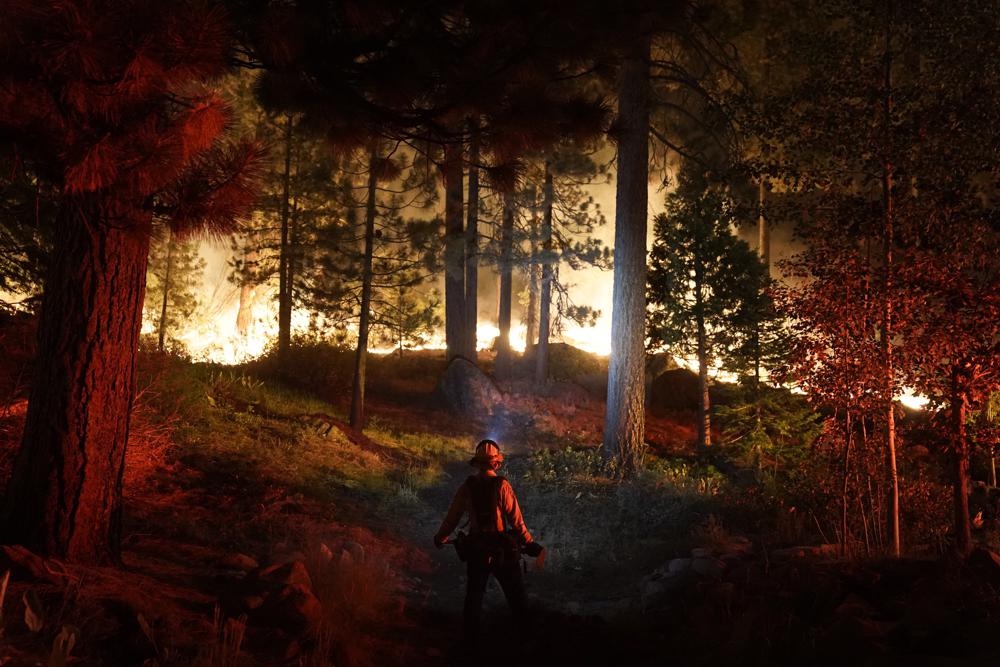 A raging wildfire surged toward Lake Tahoe on Tuesday, just hours after the entire California resort city of South Lake Tahoe was forced to evacuate and villages just across the state line in Nevada were told to prepare to evacuate.
The popular summer vacation destination, which is regularly packed with tens of thousands of visitors, was deserted on Monday as the enormous Caldor Fire swiftly spread. Vehicles carrying motorcycles, camping gear, and boats were stuck in traffic, halted in hazy, brown air that smelled like a campfire. Police and other emergency vehicles passed by in a flash.
"It's more out of control than I imagined," evacuee Glen Naasz said of the fire, which had been blown by strong winds across California roads 50 and 89 by late Monday, destroying mountain cottages as it surged down slopes into the Tahoe Basin.
Additional strike teams arrived just after dusk, and many of the new firefighters were immediately deployed to defend residences in the Christmas Valley region, which is roughly 10 miles (16 kilometers) south of South Lake Tahoe, according to fire spokesperson Dominic Polito.
"We're flooding the area with resources," he said. "Wherever there are structures, there are firefighters on the ground."
With only a quarter tank of gas in his Ford Escape, Ken Breslin was caught in bumper-to-bumper traffic less than a mile (1.6 kilometers) from his house in the metropolis of 22,000 people. His son begged him to leave Sunday night, but he refused, confident that if an evacuation order was issued, it would be later in the week.
Residents in Douglas County, Nevada, just across the state line, were warned to evacuate as flames raged toward South Lake Tahoe.
The new evacuation orders, which were unprecedented in the city, came a day after residents several miles south of the lake were unexpectedly asked to flee as the fire raged nearby. Barton Memorial Hospital, South Lake Tahoe's largest medical center, proactively evacuated dozens of patients, and the El Dorado Sheriff's Office transported detainees to a neighboring jail.